As I stated in my video I wanted to get this post out as supplemental resource for anyone that is doing this job. This article will be broken out into a couple sections. First the steps, then the details of the job.
Here are the complete steps for removal:
Drain transmission fluid.
Disconnect the battery cable from the negative terminal.
Remove the shift lever assembly.
Remove front wheel well protectors.
Remove the crankshaft position sensor.
Remove the undercovers using power tool.
Remove the front crossmember using power tool.
Remove the starter motor.
Remove the rear drive shaft. (also remove the front shaft if 4WD)
Remove the left and right front exhaust tubes.
Remove the clutch operating cylinder from the transmission.
Support the transmission using a suitable jack.
Remove the nuts securing the insulator to the crossmember.
Remove the crossmember using power tool.
Tilt the transmission slightly to gain clearance between the body and the transmission, then disconnect the air breather hoses.
Disconnect the following:
Back-up lamp switch connector
Park/neutral position (PNP) switch connector
If you have a 4WD you need to also remove the following:
ATP switch connector
Neutral 4LO switch connector
Wait detection switch connector
Transfer control device connector
Remove the wiring harness from the retainers.
Remove the transmission to engine bolts using power tool.
Separate the transmission from the engine and remove it from the vehicle.
Removing and Replacing the Transmission to engine bolts
Below are the locations of all of the transmission to engine bolts that must be removed before removing the transmission. When reinstalling you will want to tighten the bolts down to 55ft-lb (7.7 kg-m / 75Nm)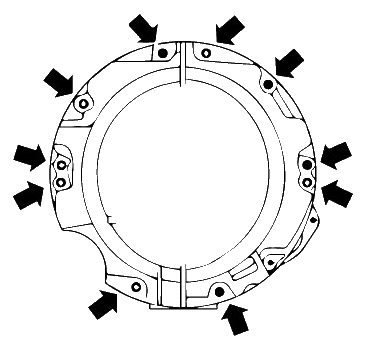 Removing and replacing the rear cross member
This was a huge pain in the ass. Removing the bolts was easy but this thing was really stuck in there!! See below for the diagram and torque specs for the cross member.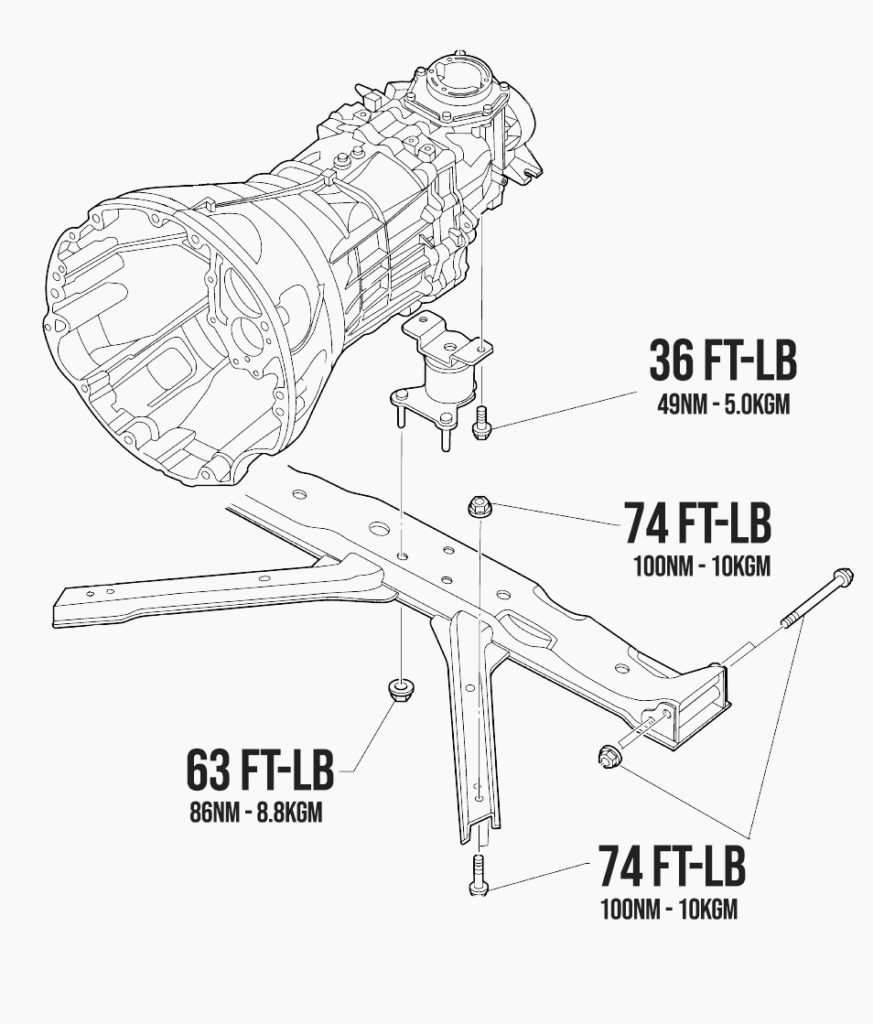 The video!